Start Date:
Friday, February 17, 2017
Venue:
The IIS University, Jaipur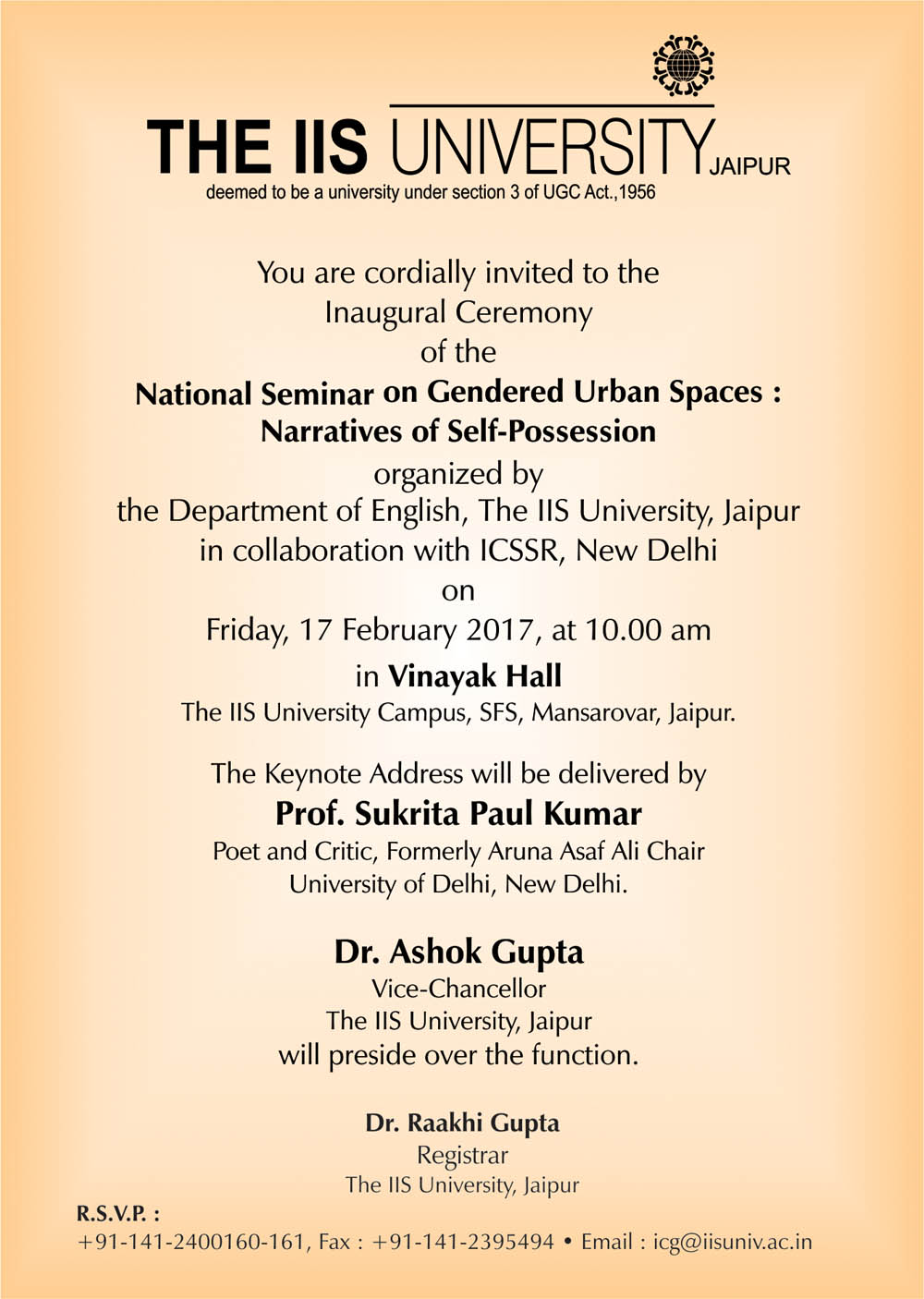 The Department of English of The IIS University is organizing a two-day ICSSR-sponsored National Seminar on "Gendered Urban Spaces : Narratives of Self-Possession"  to be held on 17-18 February 2017. Interested faculty members and students may collect the Registration Form from the University Reception; and submit the duly filled-in Form along with Registration Fee to Mr. Roshan. The Seminar Brochure and Registration Form are attached herewith.
Full-length Research Papers are also invited which would be published after review in the IISU Journal of Arts. The format for the manuscript may be downloaded from www.iisjoa.org
The Brochure and Registration Form are also available on our website: www.iisuniv.ac.in,