Start Date:
Friday, September 18, 2020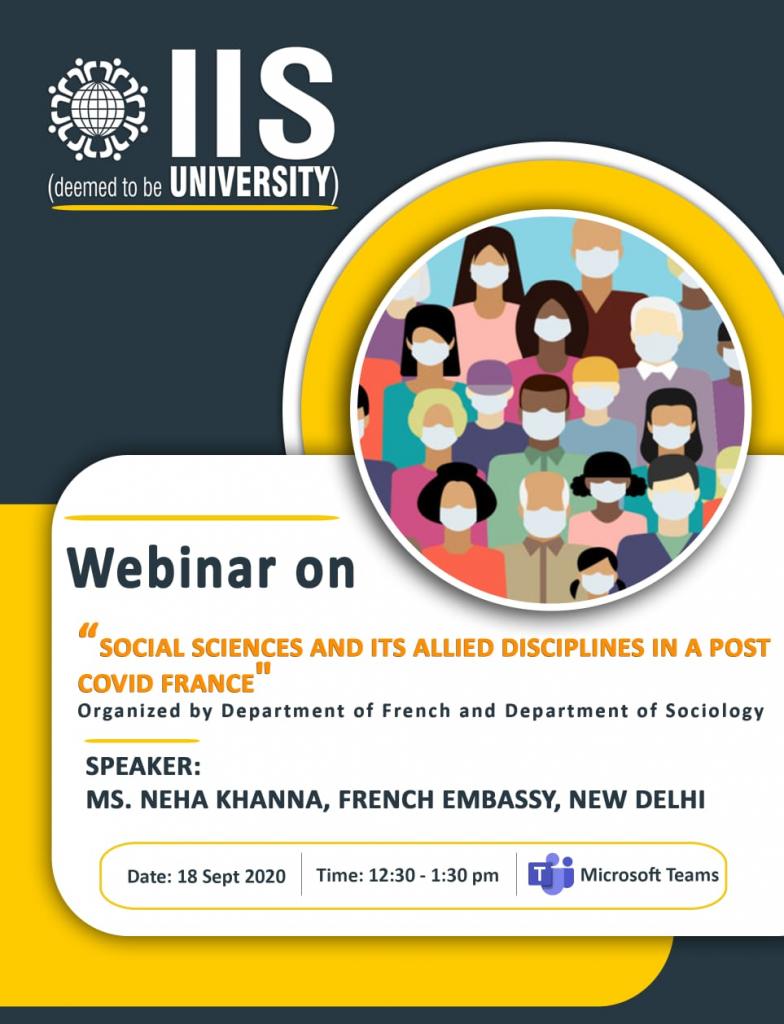 15 September 2020
NOTICE
This is for information of all students of social sciences that a webinar on "Social Sciences and its Allied Disciplines in a Post COVID France" is being organized by the university in association with French Institute, Jaipur. The details are as follows:
Speaker: Ms. Neha Khanna, Representative to India, Embassy of France, New Delhi
Date: 18 September, 2020
Time: 12:30 - 1:30 pm
Platform: Microsoft Teams . Link of the Webinar is given hereunder :
It is compulsory for all students of social sciences to attend the webinar.